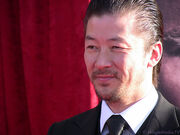 This is the sequel to Blade: Immortality, featuring Deacon Frost, Hannibal King, Blade, Dracula and Xarus.
After the defeat of Morbius, The Midnight Sons parted ways, and it was just Hannibal King, and Blade.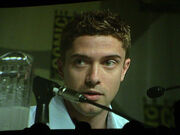 But, Deacon Frost returns to revive Dracula, and his son, Xarus. Deacon offers to be Dracula's servant, and the two battle Blade and Hannibal King.
Idris Elba - Blade
Thomas Jane - Hannibal King
Ed Harris - Deacon Frost
Tadanabou Asano - Dracula
Topher Grace - Xarus
Ad blocker interference detected!
Wikia is a free-to-use site that makes money from advertising. We have a modified experience for viewers using ad blockers

Wikia is not accessible if you've made further modifications. Remove the custom ad blocker rule(s) and the page will load as expected.