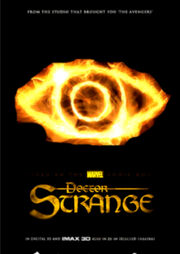 Doctor Strange is a superhero film released by Marvel Studios in 2017. It is the nineteenth installment of the Marvel Cinematic Universe and the first in a planned duology to feature Doctor Strange. It was directed by Marcus Nispel, who previously collaborated with screenwriters Thomas Dean Donnelly and Joshua Oppenheimer on the 2011 film Conan the Barbarian.
Ad blocker interference detected!
Wikia is a free-to-use site that makes money from advertising. We have a modified experience for viewers using ad blockers

Wikia is not accessible if you've made further modifications. Remove the custom ad blocker rule(s) and the page will load as expected.