This is the 3rd and final Dr. Strange film. It features Eternity, Dr. Strange, Wong, Baron Mordo and a new villain, Shuma-Gorath.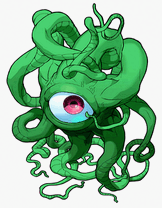 Wong and Dr. Strange are sent by Eternity to destroy a rising evil, Shuma-Gorath!
Johnny Depp - Dr. Strange
Tim Curry - Baron Mordo
B.D. Wong - Wong
Megan Fox - Night Nurse
Jean Reno - Shuma-Gorath
Ad blocker interference detected!
Wikia is a free-to-use site that makes money from advertising. We have a modified experience for viewers using ad blockers

Wikia is not accessible if you've made further modifications. Remove the custom ad blocker rule(s) and the page will load as expected.