Invincible Iron Man 2
or
Iron Man 2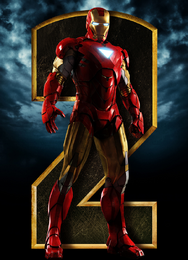 ,is the second film in the iron man franchise and third film in the
MMCU
.It will be directed by Wes Anderson who directed the
first one
.Matt Bommer,Jamie Ray Newman,Jamie Fox and Kevin James will repise their roles with Kevin Spacey,Stephen Moyer and Jude Law will join them.It is set for realese in 2016.
Matt Bommer as Tony Stark/Iron Man
Jamie Ray Newman as Pepper Potts
Jaime Foxx as James Rhodes
Kevin James as Happy Hogan
Kevin Spacey as Obidiah Stane/Iron Monger
Stephen Moyer as The Ghost
Jude Law as Abner Jenkins/The Beetle
Bankruptcy
Edit
Obidiah Stane becomes bankrupt when he loses his money to his failing products ever since Tony Stark,Stane realising the only way to get up in the world is to kill Tony Stark.
Ad blocker interference detected!
Wikia is a free-to-use site that makes money from advertising. We have a modified experience for viewers using ad blockers

Wikia is not accessible if you've made further modifications. Remove the custom ad blocker rule(s) and the page will load as expected.