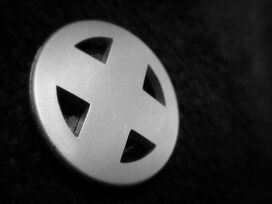 This is a reboot to the X-Men films.
When Xavier's team, Beast, Jean Grey, Angel, Iceman and Cyclops, discover Magneto's plan, they have to use Cerebro to recruit more mutants. Meanwhile, Magneto, his son Quicksilver, a misfit named Toad and many more form a team... The Brotherhood of Evil Mutants!
Kevin Spacey - Professor X
Michael C. Hall - Cyclops
Emily Blunt - Jean Grey
Key Chandler - Beast
Zoe Saldana - Storm
Emma Roberts - Shadowcat
Scott Porter - Angel
Iwan Rheon - Nightcrawler
Maggie Q - Psylocke
Chris Pine - Iceman
Nina Dorev - Rogue
Jared Padalecki - Colossus
Steve Bacic - Wolverine
The Brotherhood of Evil Mutants
Edit
Liam Neeson - Magneto
Triple H - Sabertooth
Jon Heder - Toad
Mike Vogel - Quicksilver
Nathan Jones - Juggernaut
Jordana Brewster - Domino
Lydnsy Fonseca - Mystique
Thomas Dekker - Pyro
Joe Manganiello - Avalanche
The Big Show - Blob
Ad blocker interference detected!
Wikia is a free-to-use site that makes money from advertising. We have a modified experience for viewers using ad blockers

Wikia is not accessible if you've made further modifications. Remove the custom ad blocker rule(s) and the page will load as expected.